Welcome to the Freedom Boat Club of Tampa Bay!
We have 28 locations at some of the best boating and fishing spots around Tampa Bay, up the Nature Coast and east into Lake County. Add that to our fleet of 500+ boats and you have your passport to a lifetime of memories through hassle-free boating. Whether you want to take a center-console fishing or cruising in the Gulf of Mexico, or use our deck boats and pontoons to explore our beautiful lakes and barrier islands, or our skiffs and bay boats to fish the estuaries of Tampa Bay, we have it all! Our locations are unique in many ways. Explore them by clicking on the links at the bottom of the page.
Call 1-855-FREEDOM when you are ready to connect with one of our Membership Executives, or you can fill out the form below for more information.
Click for Overview Page
Connect with the Tampa franchise directly:



Little Lake Harris
Our Lake Dora location was severely damaged by a tornado spawned by hurricane Irma. Thanks to the hardwork of our Lake Dora Staff working in conjuction with our main office, we are happy to announce that we are back up and running. Our new home is at JB Boondocks, a great restaurant on the shores of Lake Harris. With a fun atmosphere and docks for our boats, this promises to be the beginning of a new and exciting chapter for our new Lake Harris Club.
The Harris Chain of Lakes is a friendly and comfortable place to visit – loaded with lake and river front communities and neighborhoods, each as unique as the people who live in them.
Outdoor activities abound as Central Florida is not only home to hundreds of waterways, but the quality of freshwater fishing and boating amenities are among the best in the state. Our members enjoy endless boating and activities available throughout the region. Check out the top 10 our members enjoy:
1. Wakeboarding, waterskiing, hydro sliding and tubing, in several of our protected lakes right here on Lake Dora or the other five major lakes in the area.
2. Attending any number of local activities in Tavares, or Mount Dora by boat. Both locations & many more, have easy boat access to a variety of restaurants, bars, Kids Park, Splash Zone, festivals, music, and so much more.
3. Largemouth bass and crappie are found in almost every body of water in the area. In fact, nationally televised fishing tournaments come to Lake County each year. With hundreds of lakes brimming with prize catches, anglers sometimes face a tough decision about where to cast a line.
4. The Dora Canal: One of the Best Waterways for Wildlife Viewing – The most well-known waterway in Lake County was penned in the 1930s by a leading sports writer as "the most beautiful mile of water in the world." Lined with towering cypress trees that are draped with Spanish moss, the Dora Canal is a safe haven for nesting ospreys, herons and egrets.
5. The City of Mount Dora truly is 'someplace special,' a charming, one-hundred plus year old historic village in the heart of Central Florida on the shores of beautiful Lake Dora in the Harris Chain of Lakes. The historic downtown offers a wide array of shopping, dining, lodging, activities, wellness and entertainment…there's something for every taste.
6. Animal lovers will thrill at getting "up close and personal" with more than 300 exotic and endangered animals at Amazing Exotics Education Center and enjoy meeting adorable farm animals at Uncle Donald's Farm.
7. Wine enthusiasts shouldn't miss a tour and tasting at Lake Ridge Winery & Vineyards, one of the few wineries in Florida.
8. The Orange Blossom Cannonball Train – Get your souvenir ticket, board our 100 year old steam train and take a ride back in time. Staff wears period clothing and narrates the history of Tavares on this 2 hr., 16 mi round trip journey. Also check for special edition "Rails and Ales" "Santa" and "Cowboy" trips.
9. The Jones Bros Seaplane Rides – Take a tour from 10 minutes to 2 hours over beautiful Lake Dora. See the famous plane that Johnny Depp rode in the film "The Rum Diaries". You gotta try this. Tavares, FL is the Seaplane city, you know!
10. The Ocala National Forest is only minutes away, covering a total of 383,573 acres of well-tended woodlands, trails and natural springs.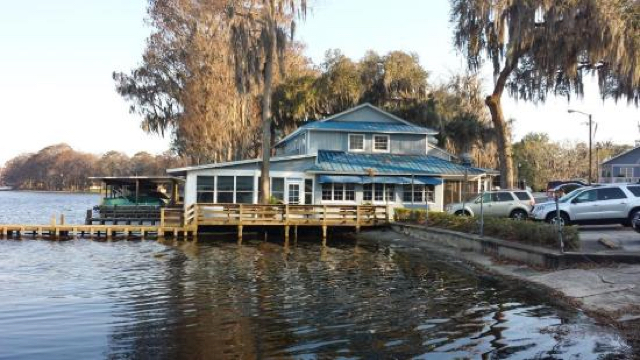 Schedule Your Free Boat Tour from this Location

YOUR NEXT STEP?
Click HERE to schedule your complimentary boat tour from this location.
Click HERE for things to do in the Harris Chain of Lakes.
Click HERE to visit our Online Help Center.
Click HERE to see our boats at this location.


Connect with the Tampa franchise directly
Our Video Invitation to FBC Members to come and visit Tampa Bay!
We make boating simple, affordable and hassle-free! Call 1-855-FREEDOM today!