Welcome to the Freedom Boat Club of Tampa Bay!
We have 28 locations at some of the best boating and fishing spots around Tampa Bay, up the Nature Coast and east into Lake County. Add that to our fleet of 430 boats and you have your passport to a lifetime of memories through hassle-free boating. Whether you want to take a center-console fishing or cruising in the Gulf of Mexico, or use our deck boats and pontoons to explore our beautiful lakes and barrier islands, or our skiffs and bay boats to fish the estuaries of Tampa Bay, we have it all! Our locations are unique in many ways. Explore them by clicking on the links at the bottom of the page.
Call 1-855-FREEDOM when you are ready to connect with one of our Membership Executives, or you can fill out the form below for more information.
Click for Overview Page
Connect with the Tampa franchise directly:
St. Pete - Skyway
We are located at the new Suntex Marina in St. Petersburg. It's the old Loggerhead Marina and provides us with another beautiful location near Egmont key, Fort Desoto and the Skyway bridge. You won't be far from beautiful beaches, snorkling adventures and some great fishing. Rumor has it that there is a 90' hole on the northeast side of Egmont Cay where trophies have been caught.
Egmont Key is primarily a wildlife refuge, it can be a personal refuge - a place to relax and collect shells along secluded, pristine beaches. Accessible only by private boat, Egmont Key has a unique natural and cultural history, including a lighthouse that has stood since 1858. During the 19th century, the island served as a camp for captured Seminoles at the end of the Third Seminole War and was later occupied by the Union Navy during the Civil War. In 1898, as the Spanish - American War threatened, Fort Dade was built on the island and remained active until 1923. After touring the historic sites and trails, visitors can enjoy swimming, fishing, wildlife viewing, and picnicking. Located at the mouth of Tampa Bay, southwest of Fort DeSoto Beach.
Fort De Soto is located in the southwest corner of Mullet Key, at the entrance to Tampa Bay. The entire island is now Fort De Soto Park, a Pinellas county park which offers fine beaches, fishing, nature trails, camping, boating, and much more.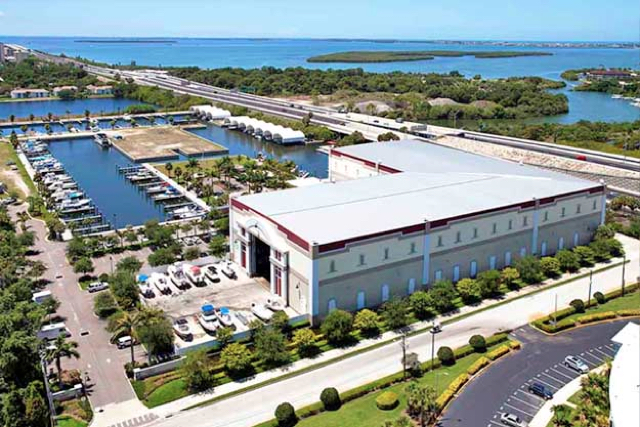 Schedule Your Free Boat Tour from this Location

YOUR NEXT STEP?
Click HERE to schedule your complimentary boat tour from this location.
Click HERE for things to do in the St. Petersburg Skyway area.
Click HERE to visit our Online Help Center.
Click HERE to see our boats at this location.


Connect with the Tampa franchise directly:
Our Video Invitation to FBC Members to come and visit Tampa Bay!
We make boating simple, affordable and hassle-free! Call 1-855-FREEDOM today!