121 Financial Credit Union
904 Happy Hour
Want the scoop on whats happening in Jacksonville or looking for the specials on your side of town, then we are your one stop source. Get the down low who's having 2-4-1 specials, get special drink and vip tickets for free and get out and party. All Photos On Our Facebook are COPYRIGHTED by 904 Happy Hour and its Partners and may not be distributed or reused without the permission of us. Our promise: 904 Happy Hour is committed to publishing all albums within 24 hours of shooting an event. Press "LIKE" at the top of the page to tag or comment on photos & to have a chance at winning 904 goodies. Goodies include (concert tickets, 904 & sponsor clothing/ accessories, tailgate gear and giftcards! If you do not like a photo, send us a message and we will take it down immediately. - The 904 Team
Alcova Mortgage
Members receive 15% off closing cost with Alcova Mortgage!
APS Promotional Solutions
Located in Jacksonville Florida, APS's services include Custom Embroidery. They offer state of the art custom embroidered apparel such as Embroidered Sweat Shirts, Embroidered Polo Shirts, Embroidered Golf Shirts, Embroidered Hats, Embroidered Baseball Shirts Or just regular baseball shirts, t-shirts, jackets, hats, caps, blankets, bibs, towels, and other apparel. We offer state-of-the-art embroidery services for businesses of all sizes for any occasion that calls for branded garments.
Aunt Kate's
Quality Family Dining... come and see! Freedom Boat Club members receive an extra 10% off! Continuing over 100 years of serving the finest in local seafood, Aunt Kate's pleasures both the eye and the pallet. Sited in a grove of live oaks on the bank of the Tolomoto River, you can dine on the outside decks under the trees or inside in either the main dining room or the Victory bar. The trees, scarred by fire, still lean over the water, framing the ever-changing sunset. Wading birds feed along the shoreline while pelicans beg from fishermen on the docks. Occasionally, a manatee or dolphin will swim along the shoreline while passing boats cruise the channel. We offer outstanding family dining, whether you're looking for steamed oysters, peel 'n eat shrimp, fresh salad, great soups, a terrific steak or blackened chicken, we have something for everyone and every appetite. So come, tie up at our floating dock, walk from North Beach Camp Resort right next door, or come by car; you'll always be welcome!
Blue Sky Dental
Blue Sky Dental Group is a team of dental professionals committed to patient-centered care in the Jacksonville area. Dr. Jonas Ashbaugh and Dr. Kathleen Steven's provide all the necessary dental treatments and services to keep your smile bright and healthy. Attention to your oral health is provided with care, compassion and convenience. We have special amenities to make your visit enjoyable as well as comfortable. Blue Sky Dental Group is in-network with a variety of dental insurance plans. Direct online booking and patient forms are available at www.BlueSkyDentalGroup.com. Freedom Boat Club members with a valid membership ID will a 15% professional discount.
Florida By Water
DO IT ON A BOAT! Florida by Water's website includes everything a boater needs including upcoming events, tropical drinks, boater's blog, boating news, maps & charts, and so much more! CHECK IT OUT! http://www.floridabywater.com/boating-links
Get Reel Fishing Apparel
Get Reel offers premium mens and womens fishing apparel including long sleeve dri fit shirts, tee shirts and hats. Freedom Boat Club members receive a 20% discount with coupon code FBC.

Created By Fishermen, Designed For You!
Harvey Insurance Group Inc.
All Line Insurance Brokerage working with over 50 insurance carriers to offer our customer the very best options in Health, Life, Property, Auto, and Commercial insurance. Our 1st and primary goal is to be an advisor and help determine if a need for change is warranted. This is where our value come in to play, we do not charge for the analyzation of the customers current policy's. If the need for changes have been found due to money savings or incorrectly written insurance we assist in this proces
HW Roofing
HW Roofing, LLC is a veteran owned company located in St. Augustine serving all of Northeast Florida's roofing needs. Owners Peter Helton and Caleb Wagner, along with Project Manager Michael "Gunner" Gunter are all Freedom Boat Club members. HW Roofing is a GAF Certified Contractor and Owens Corning Preferred Contractor. With a customer first approach on all projects, emphasizing spectacular customer service, a no pressure sales environment, and aiming to win customers for life, HW builds quality roofs that provide support, protection, and lasting value to homes. Attention to detail and commitment to quality have allowed HW to become one of the best roofing companies in Northeast Florida.
As a new partner with Freedom Boat Club, HW Roofing is excited to announce a $500 discount on all roofs for all FBC members. Just mention Freedom and the discount will be automatically applied.
Give HW a call today for a free roof inspection and evaluation. If you've had hail or wind damage to your roof they'll be right by your side throughout the insurance claim process to ensure you get max value for your roof replacement.
Interchanges

Jacksonville Boat Tours
Are you looking to explore activities on the water in the Jacksonville area? Perhaps relax and enjoy the sunrise as you head to a remote creek to sight cast for redfish ... or watch the sunset as you head to a ball game or river front restaurant ... then Captain Harris and his boat My Way are your ticket! His boat tours include:
Waterfront Restaurant Cruises
• Jaguars Game Day Cruises
• Jacksonville Air Show Cruises
• St. Augustine Dinner Cruises
• Fernandina Beach Cruises
• Birthday & Anniversary Cruises
• 4th of July Cruises
• Sunset Dinner Cruises
• Red Fishing Excursions
• Shallow Water Spinning & Fly Fishing
• Wildlife & Preserve Cruises
• Kayak Excursion
• Eco Tour Cruises
• Photo Shoot Charters
• Memorials At Sea
Jacksonville Marine Association
The purpose of the Jacksonville Marine Association is to promote social activities and education between its members. To exchange ideas on promotion and sales of their products and services. To foster and promote boating on the St. John's River and its tributaries. To aid and assist in the proposal and adoption of suitable laws and regulations relating to boats and boating. To aid, assist or conduct displays of boats, equipment and allied products and services
Life Exchange Insurance Services
"We Shop So You Don't Have To" specializing in Life Insurance with Living Benefits, Term, Whole Life, High-Risk insurance, Mortgage Protection, College Planning and Tax-Free Retirement Planning. We are Independent Brokers.
FBC Members receive a free consultation and policy review.
MTech USA, Inc.
MTech USA, Inc. is offering FBC Members a 20% discount! Here's a little bit about the variety of products & services they offer:
Smart Technology Division
About Us
Our Smart Technology division employs Master Technicians with the ability to repair everything from cracked screens & broken charger ports to the much more complicated micro problems, beyond what standard smartphone repair centers are able to handle. We provide turn-key mobile electronics solutions including devices, accessories and high-level repairs to a variety of markets, including B2C, B2B and B2E.
Products & Services
Devices
Whether you need Apple, Android or Windows, we have the right device for you. Our devices are all refurbished with a 90-day warranty. Why buy new when you can buy refurbished at half the price? Even if we don't have what you need in stock, we will procure from our list of approved vendors.
Repairs
Does your damaged device feel like an emergency situation in need of Emergency Room attention? Not to worry, if it has a power button, we can fix it.
Accessories
Who better than our Master Technicians to develop the best accessories to protect your device? Top of the line, highest quality accessories from our own brand, Tek88.
Trade-Ins
Along with our device purchase program, we offer the added convenience of a Trade-In program.
Store Directions: https://goo.gl/maps/KnYwzfiQK2y
Frozen Desserts Division
Mtech USA Inc. owns and operates YOBE Frozen Dessert stores in NE Florida.
At present we own 3 locations, namely Nocatee, Marsh Landing and Cobblestone Village.
Store Directions
Nocatee: https://goo.gl/maps/Ln5PE4CqYTx
Marsh Landing: https://goo.gl/maps/8KEeoY1wETB2
Cobblestone Village: https://goo.gl/maps/e2PA4fS62tA2
Now and Zen Charters
Now & Zen, a 42 ft cruising catamaran, is your ideal yacht charter. Imagine yourself silently gliding through the waves in the lap of luxury!

Available as crewed charter or captain this gem of a sailboat yourself:
Sunset Cruises or Day Sails (charter by the hour for up to 12 people)
Sailing Vacations for a weekend or a week (charter by the day for up to 4 people with crew, 6 without)
Freedom Boat Club Members receive 15% off all charters of $500 or more!
http://www.nowandzensailingcharters.com/
Phone: 904-803-8843

Address:
2560 St. Juan Drive
St. Augustine, FL 32086
Palm Valley Outdoors
Enjoy the convenience of take out food, fishing rentals, kayaking, paddle boarding and shopping in one place. Our bar & grill offers tasty appetizers, sandwiches, salads, seafood, non seafood items, and food for the kids.
Palms Fish Camp
Come by sea or by land! Fresh, locally caught seafood is what the folks in our area know and expect. Our goal is to always provide excellent meals with a priceless view and great entertainment. Where else would you rather be?
Paragon Pools
Paragon Pools of Jacksonville is a fully licensed and insured company. We are a professional service company that offers weekly cleaning, renovations, and equipment repairs. We are committed to outstanding quality and dependability. Thank you for giving Paragon Pools the opportunity to make you a happy customer. Let us make your pool PICTURE PERFECT!
Freedom Boat Members will receive 50% off service calls.
Pink Salt Restaurant
The Pink Salt Restaurant is locally sourced with flavorful food. Chef Robinson's focus on cuisine preparation rests on five principles of food preparation: integrity, passion, fresh ingredients, service, customer satisfaction. Stop in soon for breakfast, brunch, lunch or a fresh juice! Check out our website for menus, events, catering and more.
Freedom Boat Club members will receive a 20% discount!
Red Boat Water Tours
St. Augustine from a New Perspective
---
You can fight for hours to find parking downtown St. Augustine and then spend hours walking,
amongst the crowds, to see the sights, but why?
Why not step aboard the White Pelican and let us treat you like royalty? We'll take you into the city on the gentle waves of the intracoastal waterway, where you'll have views of the oldest city in the nation and all her special sights, that you can't get if you walked 100 miles! When you sail with Red Boat Water Tours, whether on one of our scheduled trips, or a private tour for a birthday, reunion, wedding, or even a divorce, you and up to 39 of your friends, will be traveling in style. We have many new tour ideas in the works, so be sure to check out our site regularly for new excursions and dates.
The Aranaga Home Team
We understand that buying or selling a home is more than just a transaction: it's a life-changing experience. That's why our team of highly-seasoned real estate professionals is dedicated to providing exceptional, personalized service for all of our clients. We take great pride in the relationships we build and always work relentlessly on the client's behalf to help them achieve their real estate goals.
FBC Members receive a $1000.00 credit on closing costs for buyers and sellers.
The Party Shop
Do costumes disguise or reveal the real you? Who cares? They re fun! Whether it s for Halloween or a spur-of-the-moment costume party, The Party Shop has an extensive selection of costumes and accessories. Big, small or plus size! Scary, sassy, sexy or silly. Understated or over-the-top, The Party Shop will have just the costume for you! Freedom Boat Club members receive an additional 20% off!
Turner Pest Control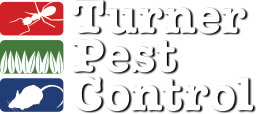 Wet Cat Boats
Wet Cat Adventure Performance Boats, is a veteran owned company, exclusively offering Aquanami Jet-Powered Kayaks and Craig Cat Boats to explore 6 Mile Creek,Trout Creek and the St. Johns River.
Owner, Mark Green and Marina Manager, Jim Whaley, professionally instruct their guest on the simple operations of the boat and waterways, before setting them afloat. The Craig Cat 2 seat pontoon boat is perfect for enjoying the scenery of the St. John's River waterways. The boats combine "Easy Chair" relaxed seating and unencumbered views of the water with speeds of up to 30 mph. Rental periods of 1 to 4 hours are available. Guests can enjoy the views, go fishing, or become eco photographers. Drivers must be at least 18 years old and at least 5 years old to ride.​ Those drivers under 30 must posses the Florida Boater Safety Card. Reservations are easy by going to wetcatboats.com and using promo code FreedomBoatClub for a 15% discount.
Wicked Barley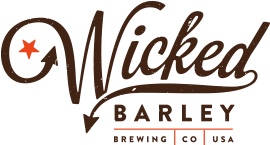 NAUGHTY ALES FOR NOBLE SOULS.
Founded on February 1st, 2014, Wicked Barley Brewing Company is Jacksonville's newest craft brewery. Located at 4100 Baymeadows Rd, Wicked Barley offers a large selection of beers ciders and meads brewed on premise. With 20 taps to start, there will be a large assortment of Wicked Barley brews to choose from, as well as a few rotating guest taps which will showcase some of the best craft breweries from around the state and country.
Aside from beer, Wicked Barley will offer a fresh and responsibly sourced menu to provide an exciting new dining experience for some of Jacksonville's most enthusiastic foodies!
We encourage you to explore our site and we look forward to seeing you at the brewery to celebrate good beer and good food in a unique and beautiful setting!