Welcome to the Freedom Boat Club of Tampa Bay!
We have 19 locations at some of the best boating and fishing spots around Tampa Bay and up the Nature Coast. Add that to our fleet of 300+ boats and you have your passport to a lifetime of memories through hassle-free boating. We won FBC Franchise of the Year in 2016 and we are excited to show you why! Our 19 locations are unique in many ways. Explore them by clicking on the links below. Call 1-855-FREEDOM when you are ready to connect with one of our Membership Executives. For more information click HERE.
Bay Pines
The owner of Club Seaworthy approached us over the Fall to see if we were interested in taking over his boat club. The agreement was hannered out over the holidays and we opened our 19th location at Bay Pines just as 2019 was beginning.
Here is a video we put together that discusses the acquisition. We are excited to welcome our new members from Club SeaWorthy and hope they enjoy many happy years boating with Freedom.
Bay Pines is located at Thunder Maine and is just across the bay from our John's Pass and Treasure Island locations.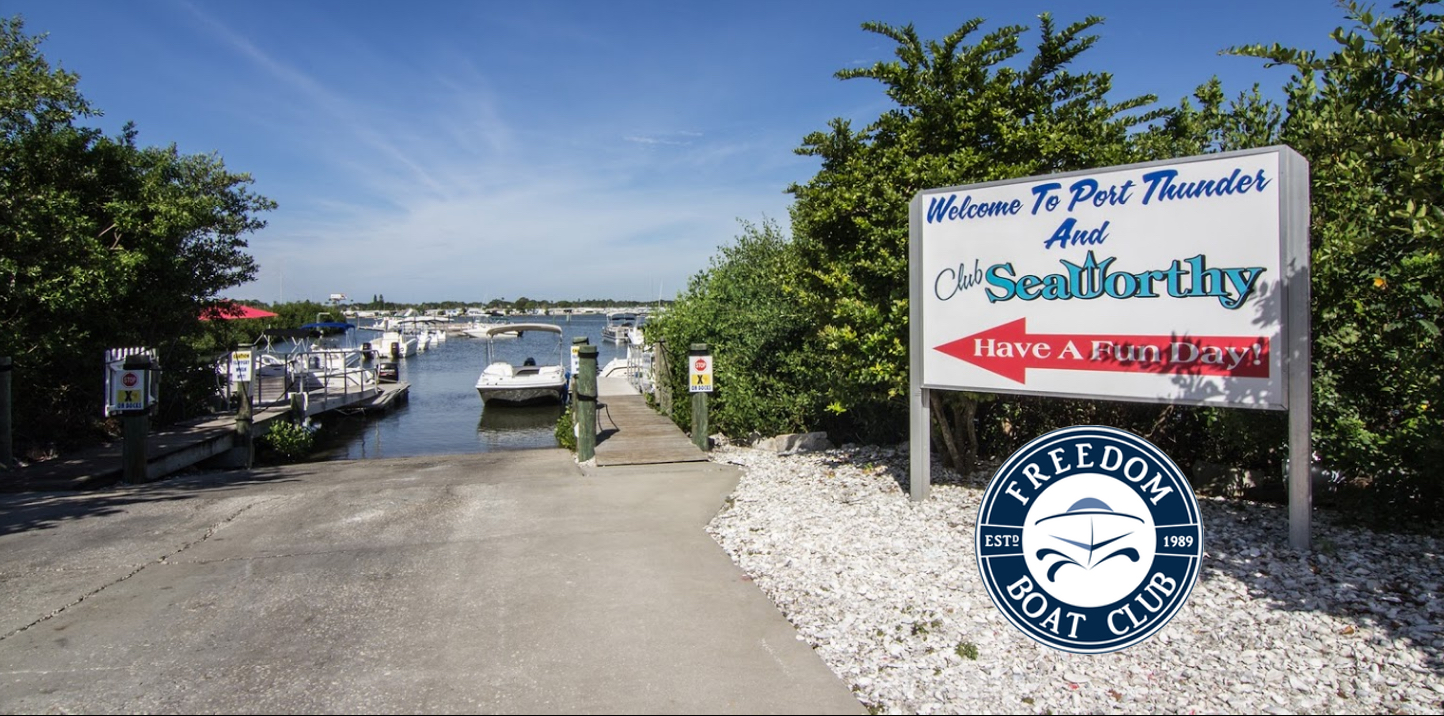 Call Freedom Boat Club of Tampa Bay today to schedule your complimentary tour of the boat club, and marina, of your choice. Choose from Family-style Deck Boats, Pontoons or any of our many different style fishing and offshore Center Consoles. We make boating simple, affordable and hassle-free! Call 1-855-FREEDOM today!