Welcome to the Freedom Boat Club of Tampa Bay!
We have 28 locations at some of the best boating and fishing spots around Tampa Bay, up the Nature Coast and east into Lake County. Add that to our fleet of 500+ boats and you have your passport to a lifetime of memories through hassle-free boating. Whether you want to take a center-console fishing or cruising in the Gulf of Mexico, or use our deck boats and pontoons to explore our beautiful lakes and barrier islands, or our skiffs and bay boats to fish the estuaries of Tampa Bay, we have it all! Our locations are unique in many ways. Explore them by clicking on the links at the bottom of the page.
Call 1-855-FREEDOM when you are ready to connect with one of our Membership Executives, or you can fill out the form below for more information.
Click for Overview Page
Connect with the Tampa franchise directly:
Port Richey II
Freedom Boat Club of Tampa Bay continues to provide more boating options for our members in the Tarpon Springs area. We now have two Port Richey locations to go along with our two Tarpon Springs locations. While the ride out to the gulf may not be as historic as a ride through history on the Anclote River, it is faster.
Anclote Key and Three Rooker Island, club favorites, are just a short ride from our two Port Richey locations. If you've never been there, it's like being in the Caribbean with beautiful aqua waters and gorgeous white sand. Visit once and you'll know why Freedom members love visiting and appreciate the added locations to help avoid bottlenecks.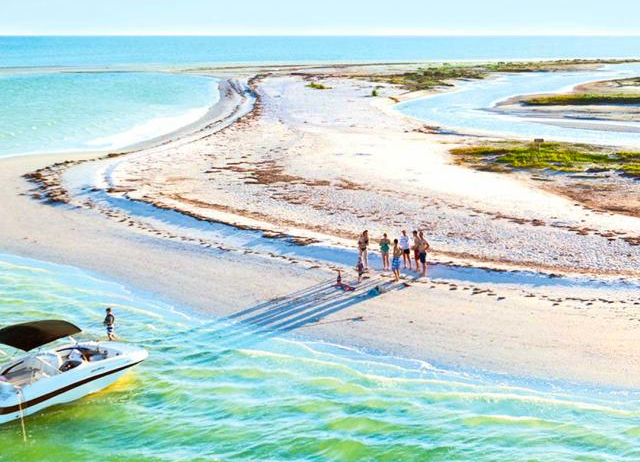 Schedule Your Free Boat Tour from this Location
YOUR NEXT STEP?
Click HERE to schedule your complimentary boat tour from our Port Richey II location.
Click HERE for things to do in the Tarpon Springs/Port Richey area..
Click HERE to visit our Online Help Center.
Click HERE to see our boats at this location.


Connect with the Tampa franchise directly:
Our Video Invitation to FBC Members to come and visit Tampa Bay!
We make boating simple, affordable and hassle-free! Call 1-855-FREEDOM today!