121 Financial Credit Union
904 Happy Hour
Want the scoop on whats happening in Jacksonville or looking for the specials on your side of town, then we are your one stop source. Get the down low who's having 2-4-1 specials, get special drink and vip tickets for free and get out and party. All Photos On Our Facebook are COPYRIGHTED by 904 Happy Hour and its Partners and may not be distributed or reused without the permission of us. Our promise: 904 Happy Hour is committed to publishing all albums within 24 hours of shooting an event. Press "LIKE" at the top of the page to tag or comment on photos & to have a chance at winning 904 goodies. Goodies include (concert tickets, 904 & sponsor clothing/ accessories, tailgate gear and giftcards! If you do not like a photo, send us a message and we will take it down immediately. - The 904 Team
Alcova Mortgage
Members receive 15% off closing cost with Alcova Mortgage!
Anastasia Athletic Club
Present your Freedom Boat Club membership card and receive 1 free week trial, and 1 free month once you join. Congratulations on taking the first step toward a healthier life! Whether you re in top shape or not exercising at all, Anastasia Athletic Club has the services and programs for you! Since 1984, Anastasia Athletic Club has been helping people of all ages achieve and maintain their health and fitness goals. To better serve you, please tell us about yourself and how we can help you Club Features Aquatics Basketball Health and Wellness Weight Management Nutritional Programming Personal Training Cardio Training Weight Training Group Exercise Martial Arts Racquetball Senior Programs Spa Facilities Sauna and Steam Room Whirlpool Towels and Lockers Free Childcare Center
APS Promotional Solutions
Located in Jacksonville Florida, APS's services include Custom Embroidery. They offer state of the art custom embroidered apparel such as Embroidered Sweat Shirts, Embroidered Polo Shirts, Embroidered Golf Shirts, Embroidered Hats, Embroidered Baseball Shirts Or just regular baseball shirts, t-shirts, jackets, hats, caps, blankets, bibs, towels, and other apparel. We offer state-of-the-art embroidery services for businesses of all sizes for any occasion that calls for branded garments.
Aunt Kate's
Quality Family Dining... come and see! Freedom Boat Club members receive an extra 10% off! Continuing over 100 years of serving the finest in local seafood, Aunt Kate's pleasures both the eye and the pallet. Sited in a grove of live oaks on the bank of the Tolomoto River, you can dine on the outside decks under the trees or inside in either the main dining room or the Victory bar. The trees, scarred by fire, still lean over the water, framing the ever-changing sunset. Wading birds feed along the shoreline while pelicans beg from fishermen on the docks. Occasionally, a manatee or dolphin will swim along the shoreline while passing boats cruise the channel. We offer outstanding family dining, whether you're looking for steamed oysters, peel 'n eat shrimp, fresh salad, great soups, a terrific steak or blackened chicken, we have something for everyone and every appetite. So come, tie up at our floating dock, walk from North Beach Camp Resort right next door, or come by car; you'll always be welcome!
Beaches on Vilano
Show your Freedom Boat Club membership card and receive 15% off your meal!
Blue Sky Dental
Blue Sky Dental Group is a team of dental professionals committed to patient-centered care in the Jacksonville area. Dr. Jonas Ashbaugh and Dr. Kathleen Steven's provide all the necessary dental treatments and services to keep your smile bright and healthy. Attention to your oral health is provided with care, compassion and convenience. We have special amenities to make your visit enjoyable as well as comfortable. Blue Sky Dental Group is in-network with a variety of dental insurance plans. Direct online booking and patient forms are available at www.BlueSkyDentalGroup.com. Freedom Boat Club members with a valid membership ID will a 15% professional discount.
Cabana Life
THE SUN & YOUR SKIN
Let Cabana Life help you build a healthy relationship with the sun.
Ultraviolet Protection Factor (UPF) measures a fabric's effectiveness
against both UVA & UVB light. UPF 50+ is the highest fabric rating
available, blocking 98% of UVA & UVB rays.
Here are some surprising facts about sun damage:
· A tan is your body's way of saying, "Stop! I've been damaged from sun exposure and am sending out some pigment to protect myself from further damage."
· A base tan is just a sign of skin damage; it's not a way to protect yourself from further damage.
· According to the Skin Cancer Foundation, clothing is the first line of defense against sun exposure.
· Even if you're in the shade, if you can see the sun, your skin can be damaged by UV rays.
· Clouds can actually increase the amount of radiation that reaches your skin.
· You are safest from the sun when your skin is covered with UPF 50+ clothing and sunscreen.
Dagmar Marketing

Dessert First Bistro
We offer a variety of desserts, pastries and breads all made in house from scratch with the highest quality ingredients for a difference you can see and taste.

To complement our decadent desserts, we offer plenty of beverage items, including fresh coffee, barista prepared espresso drinks, craft beer, hand selected wines, and hot tea.

Have a look around our site and if you have any questions or comments, please feel free to contact us. Make sure to check back later for new updates. There's much more to come!
Double D Fishing Excursions
Are you looking to spend the day on the water during your visit to St. Augustine? Maybe you live here but have never experienced the area by water. Whatever the case, Captain Dusty Derickson will customize your excursion to fit your needs. Double D Excursions offers more than just your average boat trip. Here is a list of excursions that are offered but the sky is the limit. If you don t see it here, call to arrange a custom trip for just about everything on the water. *Sightseeing * Beach picnics * Dolphin & nature * Party cruise * Sunset cruise * Photography * Limited fishing Take your friends or family on a river cruise or a picnic lunch on a white sandy beach. Evening trips are enjoyable watching the sun disappear over the horizon with your special someone. Full day, half day and hourly trips are available as well as limited inshore fishing trips. Family packages are available. Contact me personally to book your trip. (904)436-5305 - Office (812)230-4313 Cell Dusty@doubledexcursions.com
Dream Vacations

Whether your vacation is by land or sea, we have all the tools to get you there for the best value. Bookmark this page and "like" us on Facebook to stay up-to-date. Welcome to your personal portal of savings and superior service!
Florida By Water
DO IT ON A BOAT! Florida by Water's website includes everything a boater needs including upcoming events, tropical drinks, boater's blog, boating news, maps & charts, and so much more! CHECK IT OUT! http://www.floridabywater.com/boating-links
Get Reel Fishing Apparel
Get Reel offers premium mens and womens fishing apparel including long sleeve dri fit shirts, tee shirts and hats. Freedom Boat Club members receive a 20% discount with coupon code FBC.

Created By Fishermen, Designed For You!
Harvey Insurance Group Inc.
All Line Insurance Brokerage working with over 50 insurance carriers to offer our customer the very best options in Health, Life, Property, Auto, and Commercial insurance. Our 1st and primary goal is to be an advisor and help determine if a need for change is warranted. This is where our value come in to play, we do not charge for the analyzation of the customers current policy's. If the need for changes have been found due to money savings or incorrectly written insurance we assist in this proces
HW Roofing
HW Roofing, LLC is a veteran owned company located in St. Augustine serving all of Northeast Florida's roofing needs. Owners Peter Helton and Caleb Wagner, along with Project Manager Michael "Gunner" Gunter are all Freedom Boat Club members. HW Roofing is a GAF Certified Contractor and Owens Corning Preferred Contractor. With a customer first approach on all projects, emphasizing spectacular customer service, a no pressure sales environment, and aiming to win customers for life, HW builds quality roofs that provide support, protection, and lasting value to homes. Attention to detail and commitment to quality have allowed HW to become one of the best roofing companies in Northeast Florida.
As a new partner with Freedom Boat Club, HW Roofing is excited to announce a $500 discount on all roofs for all FBC members. Just mention Freedom and the discount will be automatically applied.
Give HW a call today for a free roof inspection and evaluation. If you've had hail or wind damage to your roof they'll be right by your side throughout the insurance claim process to ensure you get max value for your roof replacement.
If you are interested in becoming a Freedom Boat Club Partner, please contact Lisa Almeida at l.almeida@freedomboatclub.com.
The Freedom Boat Club Partnership program was created to establish relationships with local businesses in order to provide additional value-added opportunities for its members, your customers. The local businesses offer a discount to members who present their Freedom Boat Club member card at the time of purchase.
We would like to invite you to become a member of the Freedom Boat Club Partnership Program. If you are interested in this amazing opportunity, please contact Lisa Almeida at l.almeida@freedomboatclub.com.
Inn at Camachee Harbor
Members receive a 15% discoint at the Inn at Camachee Harbor! The Inn at Camachee Harbor is a quiet waterfront Hotel conveniently located a half mile away from Vilano Beach, two miles north of St. Augustine s historic downtown district, and minutes from St. Augustine and Crescent Beach. Website: www.camacheeinn.com Phone: 904-825-0003 Address: 201 Yacht Club Drive St. Augustine, FL 32084
Interchanges

Jacksonville Boat Tours
Are you looking to explore activities on the water in the Jacksonville area? Perhaps relax and enjoy the sunrise as you head to a remote creek to sight cast for redfish ... or watch the sunset as you head to a ball game or river front restaurant ... then Captain Harris and his boat My Way are your ticket! His boat tours include:
Waterfront Restaurant Cruises
• Jaguars Game Day Cruises
• Jacksonville Air Show Cruises
• St. Augustine Dinner Cruises
• Fernandina Beach Cruises
• Birthday & Anniversary Cruises
• 4th of July Cruises
• Sunset Dinner Cruises
• Red Fishing Excursions
• Shallow Water Spinning & Fly Fishing
• Wildlife & Preserve Cruises
• Kayak Excursion
• Eco Tour Cruises
• Photo Shoot Charters
• Memorials At Sea
Jacksonville Marine Association
The purpose of the Jacksonville Marine Association is to promote social activities and education between its members. To exchange ideas on promotion and sales of their products and services. To foster and promote boating on the St. John's River and its tributaries. To aid and assist in the proposal and adoption of suitable laws and regulations relating to boats and boating. To aid, assist or conduct displays of boats, equipment and allied products and services
King Fish Grill
St. Augustine's Best Fresh Fish & Seafood on the Water!

Located right at the docks of Camachee Cove Marina,

Freedom Boat Club Members receive 10% of their meal!

Enjoy Live Seasonal Entertainment, Full Bar Indoor & Outdoor Dining!
Life Exchange Insurance Services
"We Shop So You Don't Have To" specializing in Life Insurance with Living Benefits, Term, Whole Life, High-Risk insurance, Mortgage Protection, College Planning and Tax-Free Retirement Planning. We are Independent Brokers.
FBC Members receive a free consultation and policy review.
Marlin Consulting Solutions
Design
We design and build dynamic and professional websites for businesses and organizations looking to grow their presence online. Our web design services provide a client with awesome online presence, solve marketing and technical challenges, and helps you reach more customers to drive growth. Is your website working hard for your business?
Strategy
The hardest part of any journey is usually the first step. Our first step in this case is to create your Digital Marketing Plan for your business. We use a clear simple framework called the SOSTAC® planning model. In plain English this simply means breaking your plan down into six easy to understand elements.
Digital
The Marlin team applies a proven approach to our website design/build consulting services that focuses on the total user experience. Our goal is to provide clients with a superior online experience, by simplifying everything that online visitors will see or touch. We are experts at website design and development, maximizing your products, services and brand exposure. Our design solutions are simple and intuitive to use and will bring your organization to a new level of functionality and profitability.
Marketing
Growing your business requires more than just an awesome website. It requires proper communications in several other digital areas. That's why Marlin offers a wide variety of proven Internet marketing solutions and proven expertise to maximize your online exposure and grow your business. Talk with our experts today about our family of dynamic Internet marketing solutions or visit the following for more information: Search Engine Optimization, Pay Per Click Advertising, Content Writing and Email Marketing.
MTech USA, Inc.
MTech USA, Inc. is offering FBC Members a 20% discount! Here's a little bit about the variety of products & services they offer:
Smart Technology Division
About Us
Our Smart Technology division employs Master Technicians with the ability to repair everything from cracked screens & broken charger ports to the much more complicated micro problems, beyond what standard smartphone repair centers are able to handle. We provide turn-key mobile electronics solutions including devices, accessories and high-level repairs to a variety of markets, including B2C, B2B and B2E.
Products & Services
Devices
Whether you need Apple, Android or Windows, we have the right device for you. Our devices are all refurbished with a 90-day warranty. Why buy new when you can buy refurbished at half the price? Even if we don't have what you need in stock, we will procure from our list of approved vendors.
Repairs
Does your damaged device feel like an emergency situation in need of Emergency Room attention? Not to worry, if it has a power button, we can fix it.
Accessories
Who better than our Master Technicians to develop the best accessories to protect your device? Top of the line, highest quality accessories from our own brand, Tek88.
Trade-Ins
Along with our device purchase program, we offer the added convenience of a Trade-In program.
Store Directions: https://goo.gl/maps/KnYwzfiQK2y
Frozen Desserts Division
Mtech USA Inc. owns and operates YOBE Frozen Dessert stores in NE Florida.
At present we own 3 locations, namely Nocatee, Marsh Landing and Cobblestone Village.
Store Directions
Nocatee: https://goo.gl/maps/Ln5PE4CqYTx
Marsh Landing: https://goo.gl/maps/8KEeoY1wETB2
Cobblestone Village: https://goo.gl/maps/e2PA4fS62tA2
Now and Zen Charters
Now & Zen, a 42 ft cruising catamaran, is your ideal yacht charter. Imagine yourself silently gliding through the waves in the lap of luxury!

Available as crewed charter or captain this gem of a sailboat yourself:
Sunset Cruises or Day Sails (charter by the hour for up to 12 people)
Sailing Vacations for a weekend or a week (charter by the day for up to 4 people with crew, 6 without)
Freedom Boat Club Members receive 15% off all charters of $500 or more!
http://www.nowandzensailingcharters.com/
Phone: 904-803-8843

Address:
2560 St. Juan Drive
St. Augustine, FL 32086
Palm Valley Outdoors
Enjoy the convenience of take out food, fishing rentals, kayaking, paddle boarding and shopping in one place. Our bar & grill offers tasty appetizers, sandwiches, salads, seafood, non seafood items, and food for the kids.
Palms Fish Camp
Come by sea or by land! Fresh, locally caught seafood is what the folks in our area know and expect. Our goal is to always provide excellent meals with a priceless view and great entertainment. Where else would you rather be?
Paragon Pools
Paragon Pools of Jacksonville is a fully licensed and insured company. We are a professional service company that offers weekly cleaning, renovations, and equipment repairs. We are committed to outstanding quality and dependability. Thank you for giving Paragon Pools the opportunity to make you a happy customer. Let us make your pool PICTURE PERFECT!
Freedom Boat Members will receive 50% off service calls.
Pink Salt Restaurant
The Pink Salt Restaurant is locally sourced with flavorful food. Chef Robinson's focus on cuisine preparation rests on five principles of food preparation: integrity, passion, fresh ingredients, service, customer satisfaction. Stop in soon for breakfast, brunch, lunch or a fresh juice! Check out our website for menus, events, catering and more.
Freedom Boat Club members will receive a 20% discount!
Red Boat Water Tours
St. Augustine from a New Perspective
---
You can fight for hours to find parking downtown St. Augustine and then spend hours walking,
amongst the crowds, to see the sights, but why?
Why not step aboard the White Pelican and let us treat you like royalty? We'll take you into the city on the gentle waves of the intracoastal waterway, where you'll have views of the oldest city in the nation and all her special sights, that you can't get if you walked 100 miles! When you sail with Red Boat Water Tours, whether on one of our scheduled trips, or a private tour for a birthday, reunion, wedding, or even a divorce, you and up to 39 of your friends, will be traveling in style. We have many new tour ideas in the works, so be sure to check out our site regularly for new excursions and dates.
Rodan + Fields
Special Discount from Rodan + Fields. Attention all Freedom Boat Club members, when a member enrolls as a Preferred Customer, the enrollment fee is waived. Preferred customer status includes perks such as 10% off all Rodan + Fields products, free shipping and preferred customer promotions. Challice Studt an FBC member also has a special offer for those wanting to supplement their income, as an independent consultant, by creating residual income. Her website ChalliceStudt.myrandf.com offers a Solution Tool created to help customize a skincare routine it takes the guesswork out of which products to use. Just answer a few simple questions and the recommendation is displayed
Secret Garden Cafe
Freedom Boat Club members enjoy a 15% discount at this amazing restaurant!! The Secret Garden was featured on the Food Network's reality show called Restaurant: Impossible. We had the host, Robert Irvine, and his design team (which included HGTV's own Vanessa Deleon) come to the restaurant and complete a menu change and redesign of the dining rooms in 48 hours. Fun was had by all and the changes have been well received by diners. Our Restaurant: Impossible episode aired on the Food Network February 23, 2011.
The Aranaga Home Team
We understand that buying or selling a home is more than just a transaction: it's a life-changing experience. That's why our team of highly-seasoned real estate professionals is dedicated to providing exceptional, personalized service for all of our clients. We take great pride in the relationships we build and always work relentlessly on the client's behalf to help them achieve their real estate goals.
FBC Members receive a $1000.00 credit on closing costs for buyers and sellers.
The Inn at Camachee Harbor
The Freedom Boat Club is proud to introduce our newest membership partner, The Inn at Camachee Harbor! Members receive a 15% discount at this romantic marina hotel.
Simply show your Freedom Boat Club member card to receive the 15% discount. The Inn at Camachee Harbor is St. Augustine's most popular marina hotel. Enjoy watching the sunset from your room's balcony and experiencing an unforgettable dinner at the marina's restaurant.
Freedom Boat Club's membership partnership program is another perk offered to our members to show our appreciation! Be sure to continue to visit the Freedom Boat Club website for additional membership partners and discounts in the near future!
Please visit the Inn at Camachee Harbor website for additional hotel details.
http://www.camacheeinn.com/
The Inn at Camachee Harbor
201 Yacht Club Drive.
St. Augustine Fla 32084
phone: (904) 825-0003
The Inn at Camachee Harbor
The Party Shop
Do costumes disguise or reveal the real you? Who cares? They re fun! Whether it s for Halloween or a spur-of-the-moment costume party, The Party Shop has an extensive selection of costumes and accessories. Big, small or plus size! Scary, sassy, sexy or silly. Understated or over-the-top, The Party Shop will have just the costume for you! Freedom Boat Club members receive an additional 20% off!
The Poppin Box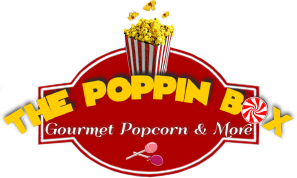 Turner Pest Control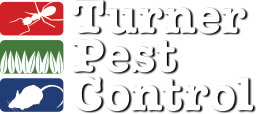 Wet Cat Boats
Wet Cat Adventure Performance Boats, is a veteran owned company, exclusively offering Aquanami Jet-Powered Kayaks and Craig Cat Boats to explore 6 Mile Creek,Trout Creek and the St. Johns River.
Owner, Mark Green and Marina Manager, Jim Whaley, professionally instruct their guest on the simple operations of the boat and waterways, before setting them afloat. The Craig Cat 2 seat pontoon boat is perfect for enjoying the scenery of the St. John's River waterways. The boats combine "Easy Chair" relaxed seating and unencumbered views of the water with speeds of up to 30 mph. Rental periods of 1 to 4 hours are available. Guests can enjoy the views, go fishing, or become eco photographers. Drivers must be at least 18 years old and at least 5 years old to ride.​ Those drivers under 30 must posses the Florida Boater Safety Card. Reservations are easy by going to wetcatboats.com and using promo code FreedomBoatClub for a 15% discount.
Whitley's Heating and Air

Wicked Barley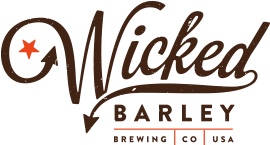 NAUGHTY ALES FOR NOBLE SOULS.
Founded on February 1st, 2014, Wicked Barley Brewing Company is Jacksonville's newest craft brewery. Located at 4100 Baymeadows Rd, Wicked Barley offers a large selection of beers ciders and meads brewed on premise. With 20 taps to start, there will be a large assortment of Wicked Barley brews to choose from, as well as a few rotating guest taps which will showcase some of the best craft breweries from around the state and country.
Aside from beer, Wicked Barley will offer a fresh and responsibly sourced menu to provide an exciting new dining experience for some of Jacksonville's most enthusiastic foodies!
We encourage you to explore our site and we look forward to seeing you at the brewery to celebrate good beer and good food in a unique and beautiful setting!